Top Tips for Parents Returning to the Workforce
Returning to the workforce after taking time off to raise kids can be, well, a little intimidating. Of course, there are plenty of great benefits, like lunch hours that don't involve cutting off crusts, bathroom breaks without toddlers banging down the door, and most importantly – getting paid for your labor. But getting to those benefits (submitting resumes, chasing down interviews, and rebuilding your professional network) can sometimes feel daunting.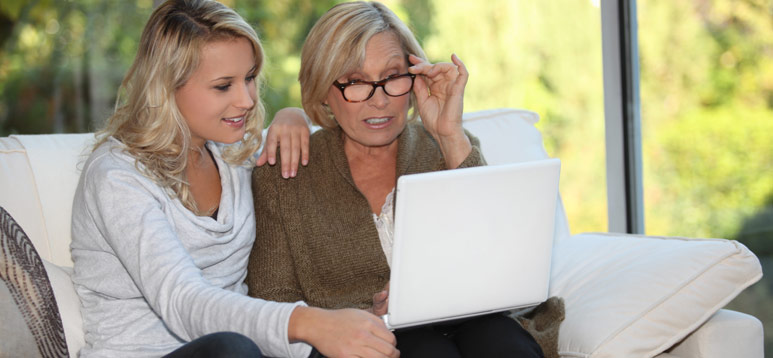 While making the shift back to the workforce can feel overwhelming, there are things you can do to facilitate an easier transition and increase your likelihood of finding the perfect position.
1. Volunteer – Offering to donate time through volunteering is an excellent way to make new connections, update your skills, and earn valuable (and timely) experience that you can immediately add to your resume. Organizations and websites such as Junior Achievement, Big Brothers Big Sisters, Rippleffect, and Make a Wish make it easy to find local opportunities where you can put your job-applicable talents to good use.
2. Get Certified – Employers will be impressed to see that you've taken the initiative to add to your education while you were out of the workforce. Here in Southern Maine, SMCC offers more than 40 degree and certificate programs. Northeast Technical Institute (NTI) offers technical career-oriented training in Scarborough, Lewiston, and Bangor, and online certification opportunities abound from companies like Google to online programs through local colleges and universities.
3. Get Connected – People who may have been "out of the professional loop" while managing the myriad of responsibilities required to run a household will find support by partnering with a local professional temporary staffing agency. There, job seekers will find recruiters who have the local industry knowledge and professional network to connect you with good-fit opportunities quickly.
How A Temporary Staffing Agency Could Work for You
While a temp position may not be at the top of your employment list, you may be surprised to learn that many of Southern Maine's most prestigious employers regularly turn to established temporary staffing agencies to fill open positions quickly, including temp-to-hire positions. We call these opportunities Pathway Positions here at ProSearch since the temp position is what gets you noticed and through the door. It also gives you a hands-on chance to develop those highly sought-after "soft" skills and experience that really make your resume shine. You might still think that temping is what people do when they can't get a real job. These days, that couldn't be further from the truth. The reality is that temping is often the quickest way to get back to work in Maine.
Some of the other benefits of connecting with a temporary staffing firm when returning to the workforce include:
The ability to try out different jobs before committing to a specific career path.
A way to build relationships with a team of recruiters that can keep you "top of mind" with hiring managers and alert you to future opportunities – often before they ever see the light of a job board.
Get an inside track with several of Maine's most prominent employers that hire exclusively (or almost exclusively) through temp/recruiting agencies.
The opportunity to "get out there", and start working and getting paid right away.
A chance to rebuild or revamp your professional network and secure new, relevant professional references.
Research from the American Staffing Association (ASA) found that typically a little more than one-third (35%) of all temporary job placements end up receiving offers for permanent, full-time work from their employers.
So, instead of thinking that you are somehow "settling" by taking a temporary position, consider a temp placement as essentially being an extended interview (for both you and your new employer). Even better, you are getting paid and gaining valuable resume-building experience.
Let's Get You Back to Work
So before you spend countless hours surfing job boards for positions that may have already been filled or reach out awkwardly to previous coworkers that you haven't spoken with in years, let a trusted temporary staffing agency do some of the heavy lifting for you, and focus your energy on everything else you need to do to create a smooth transition back to work.
Ready to Get Started?
Joining the ProSearch Network will give you access to better jobs that so many others will never see. Our recruiters go to work for you, connecting your skills with local employers and good-fit positions that are often filled by candidates in our network before they ever make it to a job board – all at no cost to you. If you're looking to return to the workforce as quickly as possible. Join the ProSearch Network today!