Portsmouth, New Hampshire Hours
Monday – Thursday, 8AM – 4PM
Friday, 8AM – 3PM
Contact Us
ProSearch, Inc.
155 Fleet Street
Portsmouth, NH 03801
Phone: (603) 766-4999
Email: referral@prosearchmaine.com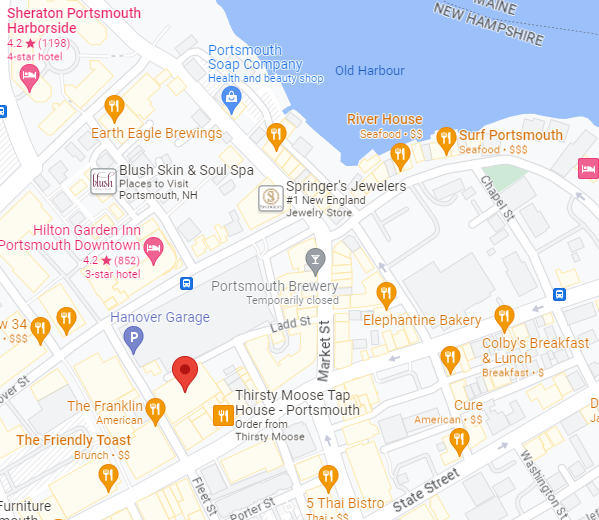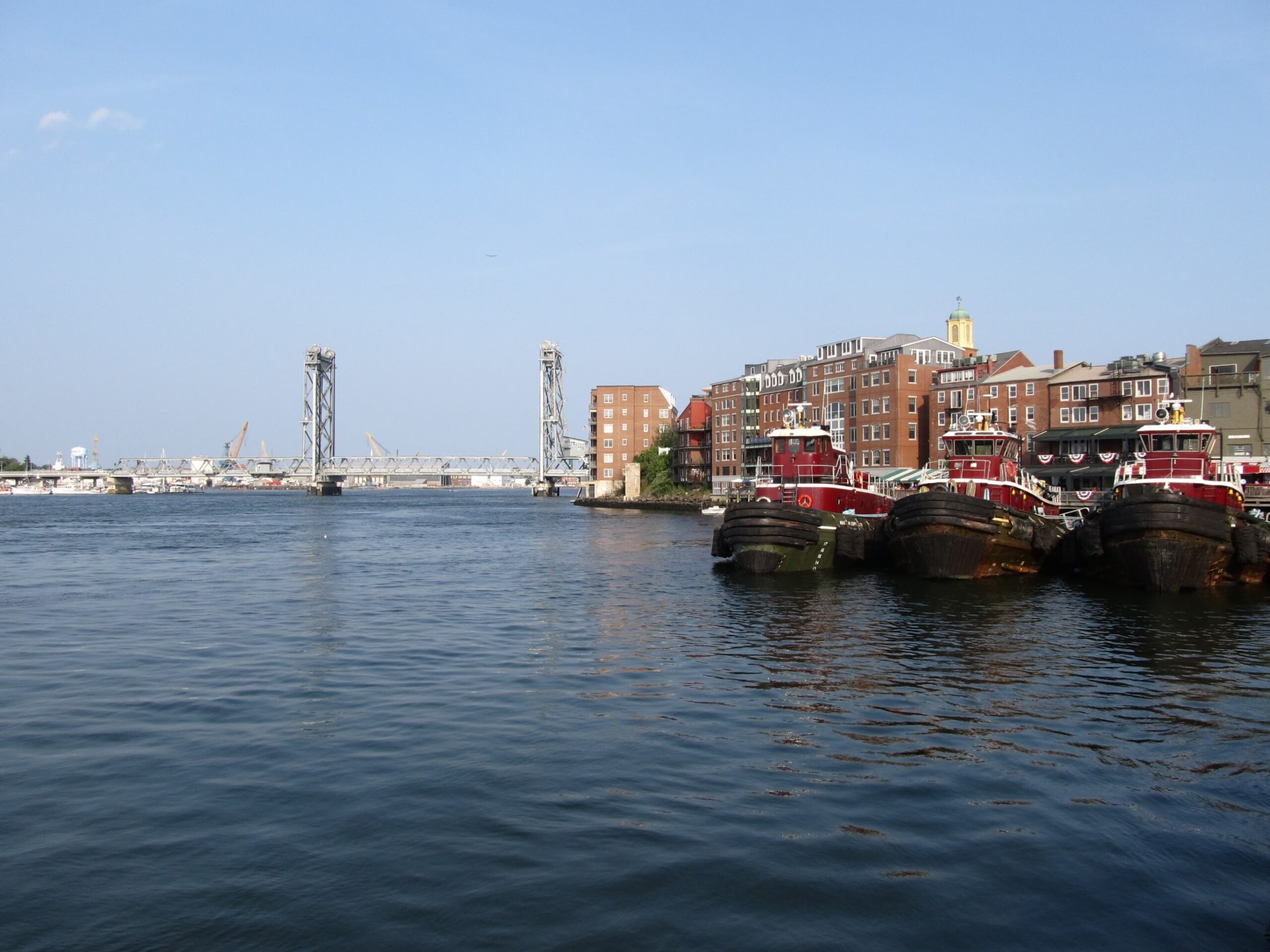 Welcome to ProSearch Portsmouth, New Hampshire
If you are actively seeking employment, you need more than a job board. You need a partner. As Northern New England's premier staffing and recruiting firm in Portsmouth, New Hampshire, our job is to connect you with top employers, and them with you. At ProSearch, we take the time to get to know each candidate's strengths and our employers' cultures so that we can make the perfect fit assessment every time. Anyone can fill a position… we help build teams.
The "hidden job market" is what people call the hundreds of jobs that get sent directly to employment firms, without ever being posted online. The best way to get access to these jobs is to join the ProSearch Network and get a first look at some of New England's top opportunities.
ProSearch: Northern New England's Premier Staffing & Recruiting Firm
You've probably heard the phrase "it's not what you know, but who you know" many times. And when it comes to finding the right job, or the right employee, it really couldn't be truer. At ProSearch, we're all about finding "the one" – or many versions of the one.
As Northern New England's largest employee-owned recruiting and staffing firm, we know our success is a direct result of the trust placed in us by top employers, as well as the trust our job seekers place in us. We seek to earn and maintain that trust every day. Our Portsmouth, New Hampshire office has a long history and strong ties in New Hampshire and the Greater Boston market.
ProSearch is always looking for quality candidates to fill permanent, temporary, temp-to-hire, contract, and work from home positions. Our specialties are temp jobs, recruiting for top employers, and IT contract and consulting jobs. Ready to get started? Let's get to work!
To connect with ProSearch in Portsmouth, New Hampshire, fill out the Get in Touch form on this page, or take the next step and Join our ProSearch Network now!
Temp and Temp-to-Hire Jobs: Find the Perfect Fit
Whether you're looking for project work, just starting your career, or returning back to work, working as a ProSearch Temp gives you both the flexibility and stability you need to find the perfect fit.
Not sure if a temp job is right for you? ProSearch Temps aren't like regular temps. Many of our temporary assignments are temp-to-hire, meaning the client is looking to hire for the position permanently as long as the employee is a good fit. Think of it like an extended interview – that you get paid for!
Our temporary employees choose this path for many different reasons – including getting a foot in the door with one of our top employers, testing to see if this is the type of work they're looking for, or maintaining income and benefits while searching for the just the right permanent "dream job" to open up. Working as a ProSearch Temp is the best of all worlds for so many people. Temping allows you to experience a company's culture before making a full-time commitment while possibly learning some new career building skills. Plus, you can maintain control over your own schedule.
We are Northern New England's largest employee-owned staffing and recruiting firm. Our team of employee-owners are recruiters who are committed to the idea that finding a good match can be life-changing for a job candidate and mission-critical for our employers. And just as importantly, our relationships with hiring managers give us access to many opportunities before they are ever published on a job board and it all begins with the ProSearch Network.
If you're ready to get started and are tired of applying and never hearing back, ProSearch can get you working tomorrow. To connect with us, fill out the Get in Touch form on this page, or take the next step and Join our ProSearch Network now! Let's get to work!
Recruiting for New Hampshire and New England's Top Employers
Whether you're looking for a better position or looking to fill one, ProSearch is your path to something better. Using Our ProSearch Network is a smarter way to job search. Our job is to connect great people with great opportunities, and vice versa. We've helped some of Northern New England's top employers build their teams by matching them with people who not only have the right skills and experience, but also fit in with the employer's culture. That's because fit matters. A lot.
From the area's largest employers to the most unique start-ups, ProSearch is involved in all kinds of projects. Even some you would never have heard of without connecting with us! And thanks to our solid connections with our employer community, we have access to opportunities that aren't publicly posted on any job board.
We take great pride in understanding the needs and cultures of our clients and the skills and styles of our candidates so that we can make the perfect match. We use this knowledge to help you find the career opportunity that you're looking for and make it happen. And, if you're currently employed, rest assured that your job search is safe with us. ProSearch will never share your resume with a potential employer without consulting you first.
ProSearch is constantly looking for quality candidates. So, if you'd like to be considered for current or future opportunities, your first step is to join our ProSearch Network so we know you're in the market for exciting new career opportunities.
Ready to get started? Then, connect with ProSearch Recruiting now! Simply fill out the Get in Touch form on this page, or take the next step and Join our ProSearch Network! Let's get to work!
IT Consulting Jobs: Making the Right Connection
As an IT consultant, you control your work schedule while applying your strengths to each project and growing your knowledge along the way. The only challenge you typically face is finding your next project. Or finding a gig that you feel is a good fit for your temperament and skillset.
That's where ProSearch IT Consulting comes in. We connect IT consultants and IT contractors with employers in New Hampshire, New England, and beyond. Our network simplifies the time-consuming process and makes it easy for you to find a gig that checks off all the fields in your wish list. And getting started with ProSearch is pretty easy, too.
Simply start by Joining our ProSearch Network, which is as easy as submitting your resume, or applying for a specific job if you see already listed on our site. One of our recruiters will review your resume and get in touch with you to discuss your qualifications and the type of project you're looking for.
Once we know what you're looking for we'll start matching you with good-fit projects, present your candidate profile to hiring managers, and work with you to arrange interviews for the opportunities you're most interested in.
Ready to get started? Find your next IT consulting job with ProSearch. To connect with us, fill out the Get in Touch form on this page, or take the next step and Join our ProSearch Network now! Let's get to work!
Testimonials
When my company needed to fill some highly specialized positions, the whole experience blew me away because of Chad's level of consultation and collaboration. That speaks to the level of service he and his team strive to provide to ensure they aren't just finding you the talent to fill a position, but they are working to find you the proper additions to your team to drive your company's success.
Marcy, Vice President of Client Success